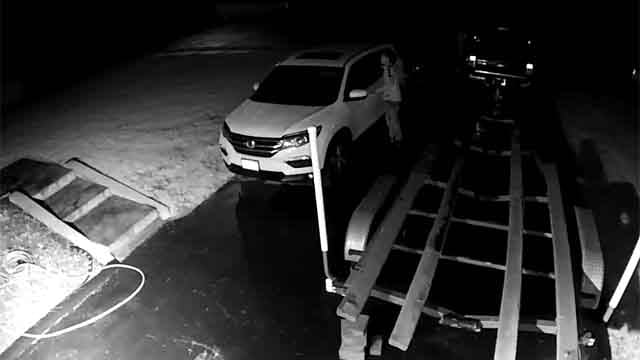 North Haven police released surveillance video of a suspect trying to break into a car (North Haven Police)
NORTH HAVEN, CT (WFSB) -
North Haven police are investigating a rash of thefts from vehicles that happened over the weekend.
Police said they responded to several complaints of items being stolen from unlocked cars.
Three cars were also stolen from Cooper Road, Hartford Turnpike, and Bassett Road.
On Monday, police released surveillance video of a suspect trying to get into a car on Charles Court.
North Haven police have been vocal on social media, reminding residents to lock their vehicles.
Often, the department will post the reminders to social media at 9 p.m., labeling it a "9 p.m. routine."
Anyone with information on these thefts should contact police.
Copyright 2018 WFSB (Meredith Corporation). All rights reserved.