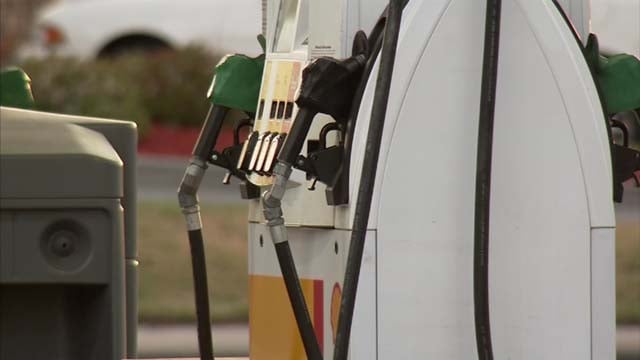 (WFSB file photo)
HARTFORD, CT (WFSB) -
The pain at the pump continues to worsen.
Last week, the average price for a gallon hit $3. On Monday, it was up to $3.04.
The national average is still under the $3 mark at $2.87 a gallon.
The main reason for the jump is the rising cost of oil.
Plus, the switch to the summer blend and the U.S. pulling out of the Iran nuclear deal.
"We expect gas prices to continue to rise well into Memorial Day weekend and toward the beginning of June. A lot of that is based on what's going on in the mid-east," said Amy Parmenter, of AAA.
Fairfield and New London counties are paying the most for gas.
As of Monday, the cheapest gas could be found in metro-Hartford.
Look out for gas prices in your area with the Channel 3 app, here.
Copyright 2018 WFSB (Meredith Corporation). All rights reserved.