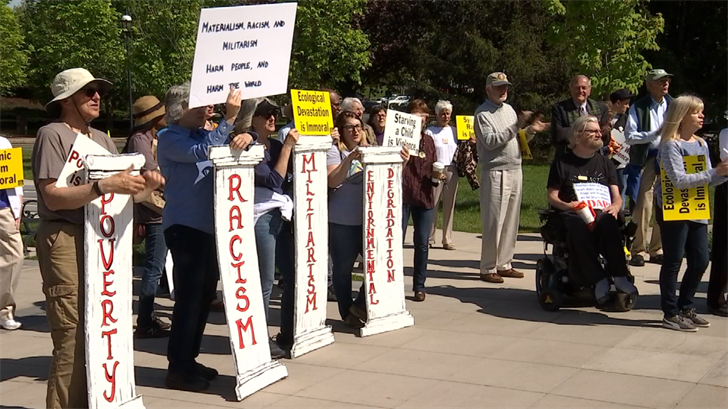 Poor People's Campaign in Hartord (WFSB)
HARTFORD, CT (WFSB) -
On Monday afternoon people gathered at Minuteman State Park near the state capitol to raise awareness about the number of people living in poverty.
The "Connecticut Poor People's Campaign" was one of 30 protests happening at state capitols around the country.
As a result of the protest, 16 people were arrested by Hartford Police.
Most of the people arrested will be charged with disorderly conduct, according to Hartford Police.
Monday's event was the start of a six-week non-violent campaign to bring attention to people impacted by race, poverty, and inequality.
"We're living in an impoverished democracy," said the Rev. William J. Barber II. "People across the country are standing up against the lie of scarcity. We know that in the richest country in the world, there is no reason for children to go hungry, for the sick to be denied healthcare and for citizens to have their votes suppressed."
Copyright 2018 WFSB (Meredith Corporation). All rights reserved.