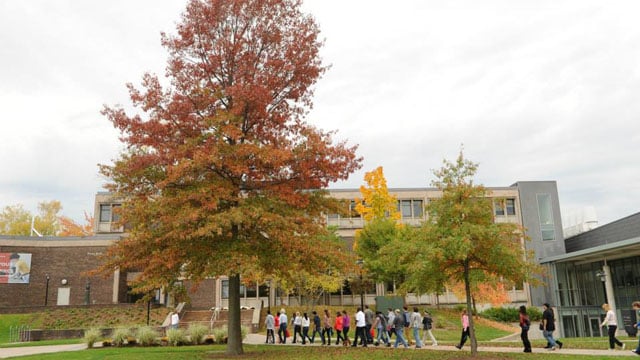 The University of Hartford (UHart photo)
WEST HARTFORD, CT (WFSB/AP) -
Graduation ceremonies at the University of Hartford will include the awarding of more than 1,200 undergraduate and graduate degrees.
The school's graduate commencement ceremony is Saturday and its undergraduate Commencement ceremony will be held on Sunday.
About 350 graduate students will receive master's and doctoral degrees. They will hear from alumnus Charles "Chuck" Pagano, the retired executive vice president and chief technology officer at ESPN.
Almost 900 undergraduate students will receive bachelor's and associate degrees. Pulitzer Prize winning newspaper columnist Leonard Garvey Pitts Jr. will be the keynote speaker at that ceremony.
It will be the first commencement at the school presided over by university President Gregory Woodward, who became the school's sixth president last July.
Copyright 2018 The Associated Press. All rights reserved. This material may not be published, broadcast, rewritten or redistributed.