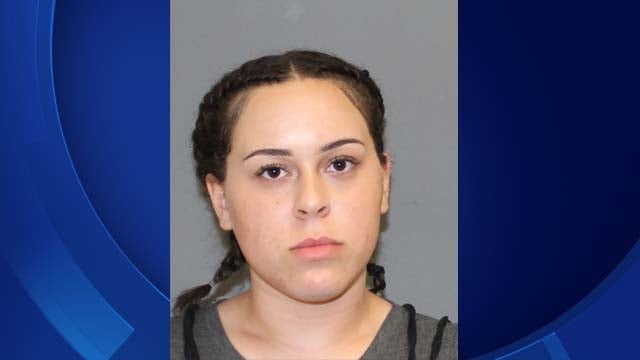 Destiny Ryan (Shelton Police)
SHELTON, CT (WFSB) -
A Shelton student was arrested on Monday after she brought a loaded BB gun to school.
Police said 18-year-old Destiny Ryan was reportedly showing off what initially appeared to be a semi-automatic handgun, in the girl's bathroom on Monday.
When officers approached Ryan asking her if she had a gun, she reportedly replied that she did.
Police said she handed them her book bag which contained a black BB gun that resembled a 9mm semi-automatic handgun. It was loaded at the time.
She was arrested and charged with possession of a weapon on school grounds and second-degree breach of peace.
She's expected to appear in court next month.
Copyright 2018 WFSB (Meredith Corporation). All rights reserved.