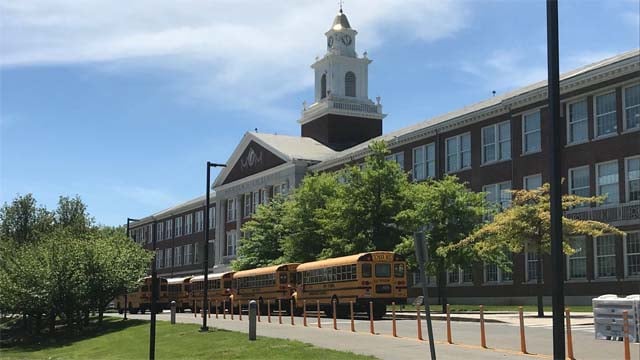 Five high school students were taken to the hospital after eating cookies laced with marijuana (WFSB)
HAMDEN, CT (WFSB) -
Five Hamden students were taken to the hospital Monday, after eating cookies that were laced with marijuana.
Hamden police said five high school students initially went to the school nurse after appearing to be under the influence of drugs.
School officials said the students had reported not feeling well.
Police said the cookies, which were reportedly brought to school by a 15-year-old student, were laced with marijuana.
The students were taken to the hospital but are expected to be okay.
"It's like scary to think that that sort of stuff is going around in our school," said Ava Albis, a Hamden High School student.
Police said the female student accused of bringing the cookies to school was arrested. She was charged with risk of injury to a minor.
This comes a week after four teenagers were arrested for handing out cupcakes that were tainted with bodily fluids at a school in Winsted. That incident happened last spring at the Gilbert School. Police said they used DNA comparisons to link to the teens.
Stay updated with Eyewitness News as more information becomes available.
Copyright 2018 WFSB (Meredith Corporation). All rights reserved.