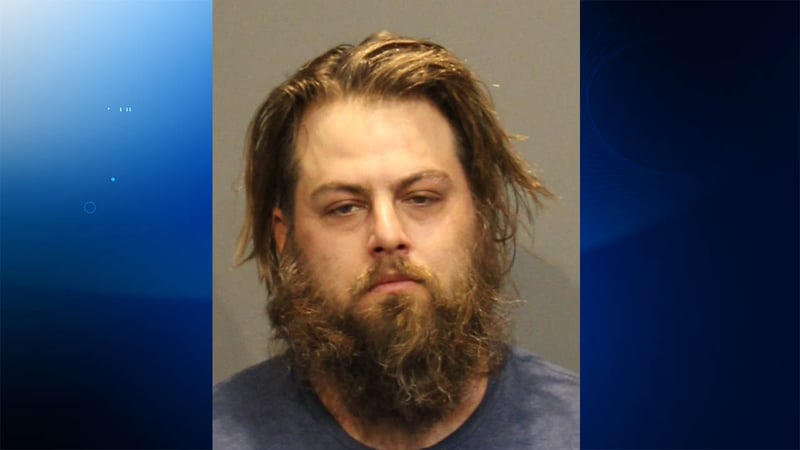 Joseph Michael Stotz was arrested after a 14-hour standoff with troopers and police in Southbury on Monday. (State police)
SOUTHBURY, CT (WFSB) -
A Southbury man was arrested on assault and other charges following a standoff in the town that began during the early morning hours of Monday.
Joseph Michael Stotz, 38, was charged with interfering with an officer, assault on a police officer and disorderly conduct.
According to state police, they and members of the Southbury Police Department responded to Purchase Brook Road for a report of a domestic violence incident.
When they arrived shortly after 2 a.m., Stotz immediately barricaded himself in his home.
Troopers deployed a tactical unit to try and persuade Stotz to come out.
Purchase Brook Road remained closed for hours as crews continued to speak with Stotz.
Shortly after 4 p.m. and 14 hours later, he was taken into custody.
Stotz was transported to Waterbury Hospital for evaluation.
He's being held on a $100,000 bond and is scheduled to face a judge in Waterbury on Tuesday.
Copyright 2018 WFSB (Meredith Corporation). All rights reserved.