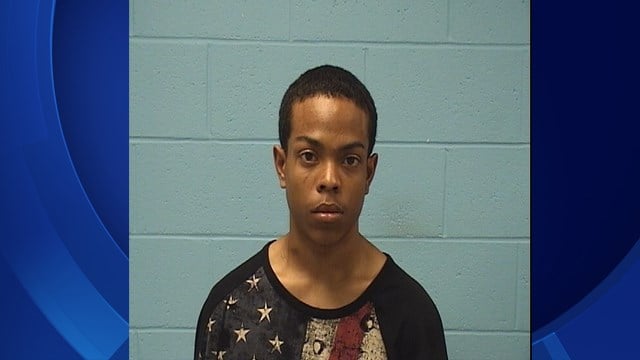 Kimani Swain was arrested by Wolcott Police after car break-ins (Wolcott PD)
WOLCOTT, CT (WFSB) -
Wolcott Police arrested a man in connection to car break-ins in the town.
Police said on Tuesday around 4:45 a.m., they received a complaint from a resident on Laurel Lane that there were 2 suspicious young males checking unlocked cars.
An officer responded to the scene and saw a male dressed in black.
The male was later identified as 18-year-old Kimani J. Swain of Waterbury.
When stopped by police, Swain was unable to say why he was on Laurel Lane at that time of the morning.
Swain also told police a different name as well as a different birth date.
Police said they saw a wallet protruding from Swain's sweatshirt. Police learned the wallet contained identification from a Wolcott resident who resided in the area.
According to police, Swain had stolen the wallet from an unlocked car.
Swain was charged with larceny and several other charges. He was in court on Tuesday morning.
Copyright 2018 WFSB (Meredith Corporation). All rights reserved.