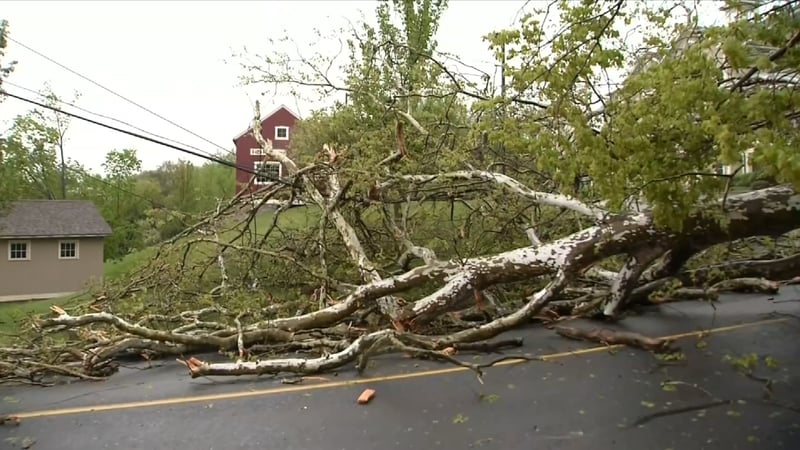 Southbury officials continue to assess the cost of last week's storm damage. (WFSB)
SOUTHBURY, CT (WFSB) -
The Town of Southbury is working to assess the cost of damage after last week's devastating storm.
Officials said cleanup continues following last Tuesday's confirmed touchdown of an EF1 tornado.
The minimum threshold for FEMA aid is $5.2 million statewide.
Towns have been banding together to figure out the overall cost of their cleanup efforts.
Significant steps were taken since the storms hit.
Tuesday night, Southbury officials voted to lift their state of emergency.
The town's Board of Selectmen also voted to speed up the process for recovery aid.
The storm knocked out power town wide. Only a few outages remained on Wednesday morning.
More than 100 roads were closed after the storm. They have since reopened.
Children are set to return to school on Monday.
However, officials cautioned that there's still a long way to go.
Copyright 2018 WFSB (Meredith Corporation). All rights reserved.