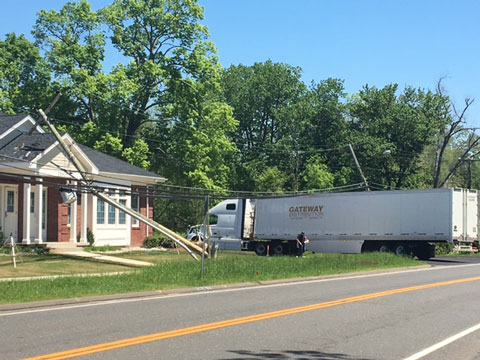 Suffield tractor-trailer crash (Suffield PD)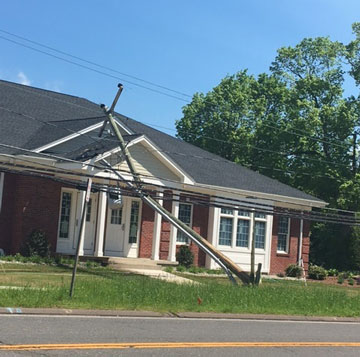 (Suffield PD)
SUFFIELD, CT (WFSB) -
Several roads are closed after a tractor-trailer brought down poles and wires on Wednesday.
Suffield Police said the truck hit a pole near 266 Mountain Road.
A transformer on the pole exploded and many people in the area lost power, including the Suffield Town Hall and Suffield Police Department for a short period of time.
The truck was attempting to enter a parking lot when the wires and two poles were pulled down.
The Suffield Town Hall was closed for the day.
Eversource was on scene to fix the lines as well as restore power.
Suffield police said they were in contact with the Suffield superintendent for changes in student pick-up procedures and bus delays. For more information, click here.
Mountain Road between Flyer Place and Remington Street will remain closed for the next several hours as repair work is being done.
Police said traffic will not be permitted westbound beyond Flyer Place near CVS.
Copyright 2018 WFSB (Meredith Corporation). All rights reserved.