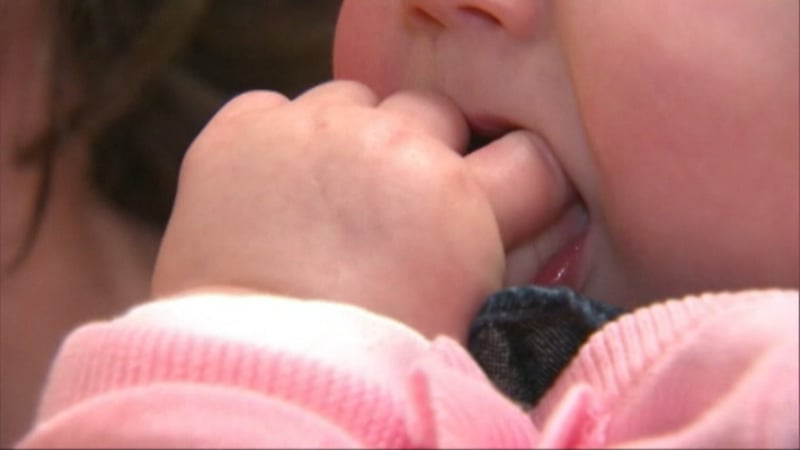 (WFSB file)
HARTFORD, CT (WFSB) -
Health officials are urging the makers of certain teething products to stop selling them.
The Food and Drug Administration said products containing the numbing agent benzocaine can cause rare but deadly side effects in children younger than 2 years old.
The agent is in products like Orajel, which the FDA wants off of store shelves.
"So one of the problems with babies is that they're so small, so it doesn't take nearly as much product to cause this side effect," said Dr. Steven Rogers, Connecticut Children's Medical Center in Hartford. "So if parents use it too often or too much, the babies can suffer."
The FDA issued warnings about the products in 2006, 2011 and 2014, but did not call for their removal until recently.
It looked at 119 cases of a blood disorder linked to benzocaine between 2009 and 2017. Four of those cases were reportedly deadly.
Copyright 2018 WFSB (Meredith Corporation). All rights reserved.