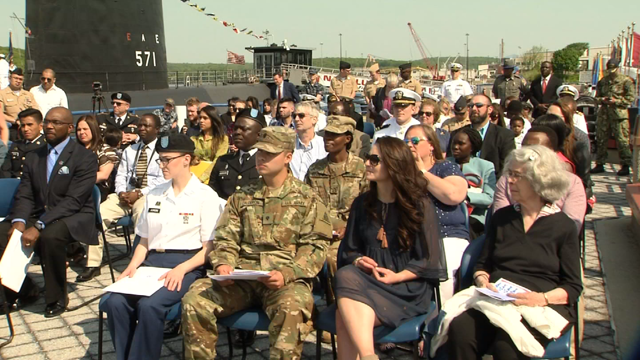 Local military members became US citizens during a ceremony in New London (WFSB)
NEW LONDON, CT (WFSB) -
This is a special weekend for several members of the military and their families in the state.
They are now US citizens.
Some members took the oath of citizenship at Naval Station New London.
They serve our country, but until today were citizens of other nations.
Minhwan Lee came from Korea and joined the Navy, on Friday he became a US citizen.
"It's great," said Lee.
Olwen Chin, a school teacher here, but a native of the United Kingdom, married to an American Naval Officer.
"I'm ecstatic, I've been here since I was 5 years old. In 1977 we came here for my father's job," said Chin.
To celebrate her 40th year in the United States, Chin decided to become a citizen.
"I applied last June, a year ago I sent my paperwork in and came to Hartford background where they took my fingerprints and pictures and took a civics test," said Chin.
Copyright 2018 WFSB (Meredith Corporation). All rights reserved.