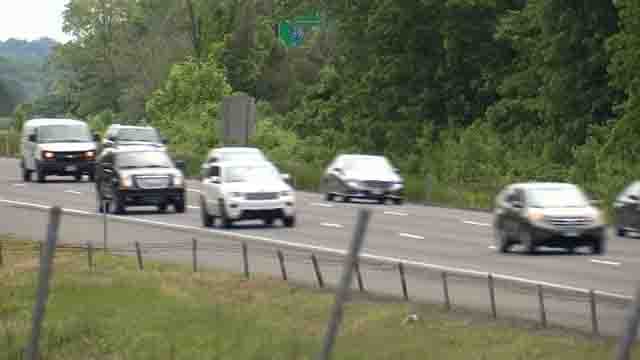 Thousands traveled over the holiday weekend (WFSB)
MIDDLETOWN, CT (AP) -
Connecticut State Police say they cited 909 people for speeding during the long holiday weekend and arrested 38 people for driving under the influence.
The agency said Tuesday that troopers also responded to 313 accidents, including one crash that killed a woman on Route 15 in Meriden.
Troopers stepped up enforcement on roads and highways during the Memorial Day weekend.
Over the same holiday weekend in 2017, troopers cited 719 people for speeding and charged 31 people with driving under the influence.
Copyright 2018 The Associated Press. All rights reserved. This material may not be published, broadcast, rewritten or redistributed.