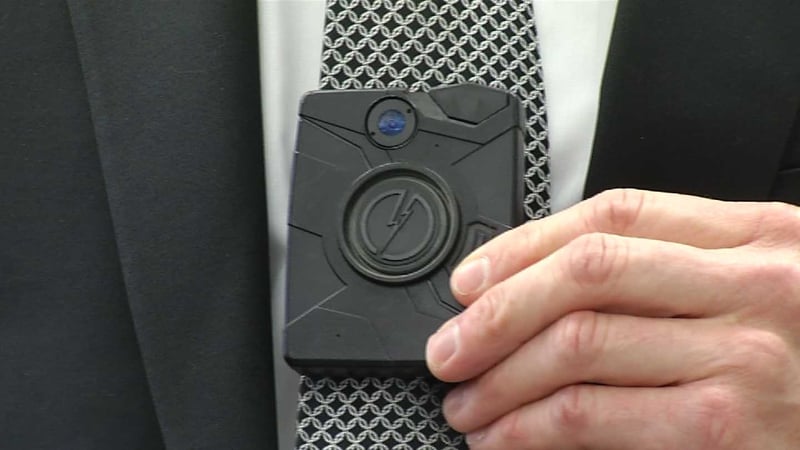 Connecticut State Police purchased hundreds of body cameras to equip troopers. (WFSB photo)
MIDDLETOWN, CT (WFSB) -
The Connecticut State Police announced that the department has purchased hundreds of body cameras.
The department purchased 800 body-worn cameras to equip all patrol troopers.
The troopers will be able to wear the cameras statewide, beginning this summer.
To supplement the cost of the body cameras, the department applied for and received a grant of $895,000 from the U.S. Department of Justice grant funding.
"Across the country, state and local police departments are striving to build trust and foster
transparency, the foundational principles of positive relationships between law enforcement agencies and the communities they serve and protect, said Dora Schriro, Commissioner of the Department of Emergency Services and Public Protection.
Copyright 2018 WFSB (Meredith Corporation). All rights reserved.