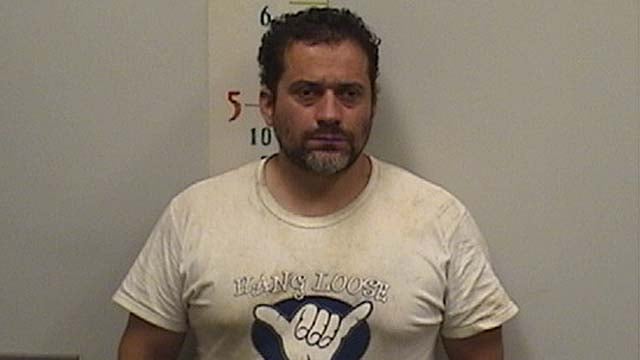 Tony Goncalves (Thomaston Police)
THOMASTON, CT (WFSB) -
Police have arrested a man who was intoxicated and crashed a stolen tractor-trailer in the woods in Thomaston.
The crash happened around 9:30 p.m. off Innes Avenue in Thomaston.
When officers arrived, they found the driver, identified as 39-year-old Tony Goncalves, of Cheshire.
Police said he appeared to be intoxicated and failed a field sobriety test.
His blood alcohol content was found to be more than double the legal limit.
Upon further investigation, police said they discovered that the tractor-trailer was reported stolen.
Goncalves was arrested and charged with first-degree larceny, second-degree criminal trover, first-degree criminal mischief, and operating a motor vehicle under the influence.
He was released on bond and is expected to appear in court June 12.
Copyright 2018 WFSB (Meredith Corporation). All rights reserved.