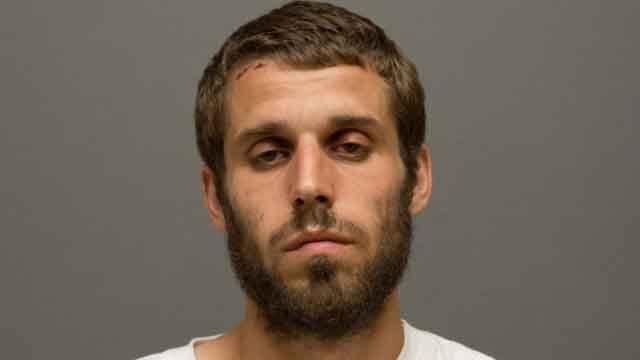 Nicholas Moore (West Hartford Police)
WEST HARTFORD, CT (WFSB) -
A Newington man is facing charges after he tried to rob a Dunkin Donuts in West Hartford Thursday morning.
His robbery attempt was unsuccessful when the Dunkin Donuts workers fought him off with a broom handle and a pot of coffee.
Police said 29-year-old Nicholas Moore tried to rob the Dunkin Donuts on New Britain Avenue in West Hartford, threatening the employees with a hypodermic needle.
After the employees fought him off, he went around the corner to Dexter Avenue in Hartford and stole a car.
Hartford police later found him and arrested him.
He was charged with criminal attempt at second-degree robbery and criminal attempt at sixth-degree larceny.
Moore is being held on a $50,000 bond.
Copyright 2018 WFSB (Meredith Corporation). All rights reserved.