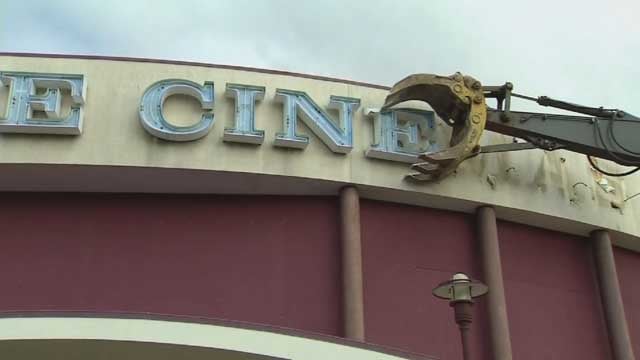 Back in March, crews were demolishing the old Showcase Cinemas in East Windsor (WFSB)
EAST WINDSOR, CT (AP) -
The U.S. Department of Interior has issued one of two approvals needed for the construction of a Connecticut casino proposed by two federally recognized Native American tribes hoping to compete with a new Massachusetts casino.
The agency published official notice Friday that it approved amendments to a revenue-sharing agreement between the Mohegan tribe and the state of Connecticut.
A project spokesman has said the second approval is expected soon on amendments to a similar agreement between the state and Mashantucket Pequots.
The two tribes operate casinos in southeastern Connecticut. They're planning another casino in East Windsor, about 15 miles from an MGM Resorts casino scheduled to open this summer in Springfield, Massachusetts.
MGM Resorts criticized the ruling as conflicting with federal law and said it plans to investigate the decision.
Copyright 2018 The Associated Press. All rights reserved. This material may not be published, broadcast, rewritten or redistributed.