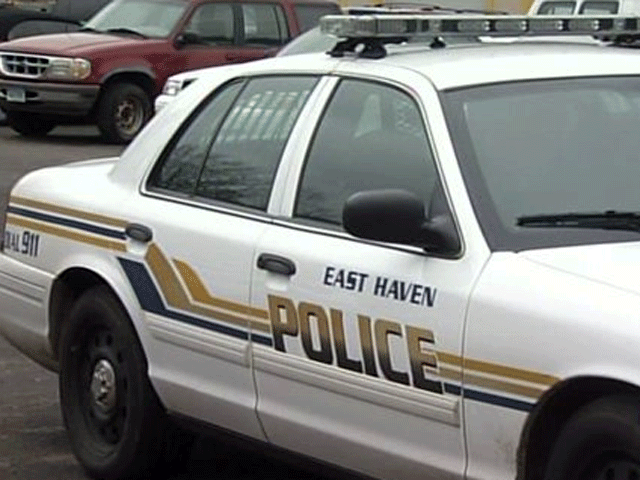 (WFSB file photo)
EAST HAVEN, CT (WFSB) -
East Haven Police responded to a pursuit early Sunday morning which resulted in damage to two police cruisers, numerous cars, and a house.
Police responded to Laura Lane on Sunday just after 1:30 a.m. for reports of a suspicious cars circling the block.
East Haven police attempted to stop the cars, one of which was a stolen Mazda SUV and another dark colored stolen SUV when a pursuit ensued onto Charter Oak Avenue.
Police said the driver of the Mazda crashed into several parked cars and a house on Wilson Lane.
The driver, a teen, tried to run, but was arrested, police said.
The juvenile was charged with numerous charges including larceny, engaging police in a pursuit, and reckless driving.
Police said the teen was processed and given a court date.
Copyright 2018 WFSB (Meredith Corporation). All rights reserved.