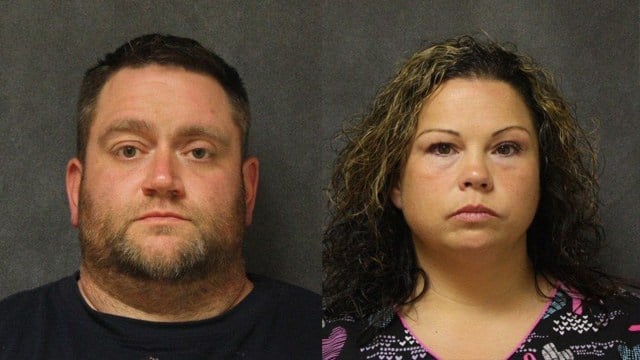 Richard Signor and Melissa Marti-Signor are accused of taking thousands of dollars and not completing remodeling work in Ansonia. (Ansonia police)
ANSONIA, CT (WFSB) -
A husband and wife from Derby are accused of refusing to refund tens of thousands of dollars after bailing on a home remodeling project.
According to Ansonia police, Richard Signor, 37, and Melissa Marti-Signor, 36, were arrested by warrant on May 31.
Police said the couple owns a company called M&R remodeling.
The department recently received a complaint that M&R failed to complete remodeling work after receiving $134,000 in payment.
Investigators determined that the company completed about $69,000 worth of work before it stopped.
They said the couple refused to reimburse the unused balance.
Signor was charged with first-degree larceny and conspiracy to commit first-degree larceny. He was arraigned in court and held on a $50,000. He'll face a judge on June 12.
Marti-Signor was charged with the same. She was released on a $35,000 bond and given a court date of June 12.
Copyright 2018 WFSB (Meredith Corporation). All rights reserved.