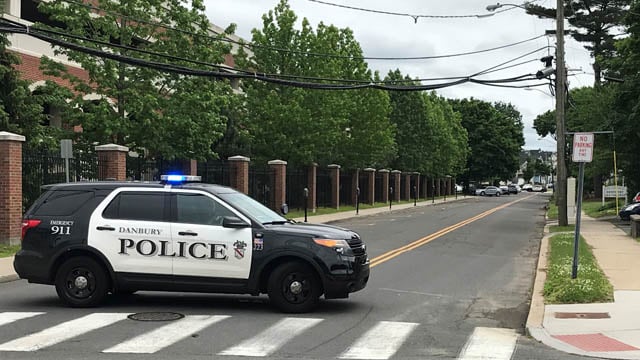 A report of a gunman near WCSU prompted a building lock down. (WFSB)
DANBURY, CT (WFSB) -
Part of Western Connecticut State University, Danbury schools and Abbott Technical High School were locked down because of a police investigation.
There were unconfirmed reports of a gunman on the WCSU campus, but police said it was a person carrying a microphone stand.
The lockdowns at all schools have been lifted.
Police made contact with the person carrying the stand and determined it was a misunderstanding.
According to Mayor Mark Boughton, police were investigating reports of a man with a gun in the area earlier this morning.
Just after 1:45 p.m., the all-clear was given for WCSU.
Refresh this page and watch Channel 3 for updates.
Copyright 2018 WFSB (Meredith Corporation). All rights reserved.