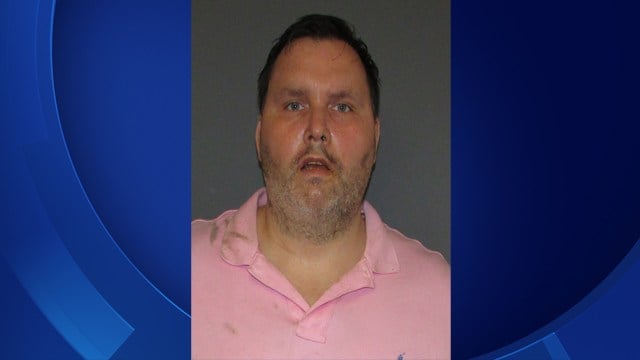 Ryan O'Connell was arrested after wandering around a neighborhood with two guns (Glastonbury PD)
GLASTONBURY, CT (WFSB) -
Glastonbury Police arrested a man after he was wandering around a neighborhood with two guns.
Police said on Monday around 5:22 a.m., they responded to Farmstead Lane for the report of a man holding two guns and knocking on doors.
Ryan O'Connell, 39, of Glastonbury, said he was playing "hide and seek" with two other men.
O'Connell dropped the guns when confronted by police. He told officers different versions of events.
He said he was chasing two men who had tried to break into his home and that he wanted to make the neighborhood safe by taking care of this matter on this own.
Police said there was no attempted burglary at O'Connell's home and no other males were found in the area.
O'Connell was arrested for breach of peach and was taken to the hospital for an evaluation.
Police said there is no threat to the area and the incident is still being investigated.
Copyright 2018 WFSB (Meredith Corporation). All rights reserved.