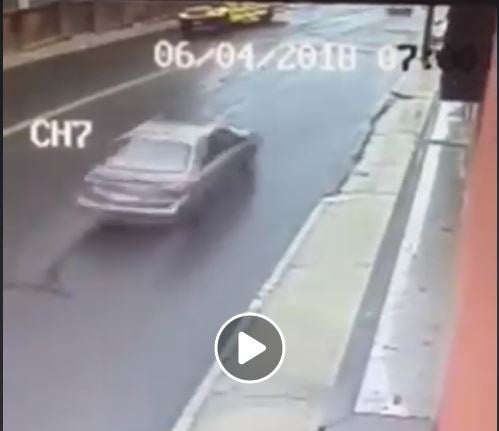 Waterbury Police are searching for this vehicle in connection to a hit and run (Waterbury Police)
WATERBURY, CT (WFSB) -
Waterbury Police are searching for a person who hit a 7-year-old and fled the scene on Monday morning.
Police said around 8 a.m., a 7-year-old was crossing the street to get onto the bus when the driver failed to stop for the stop signal.
The hit and run happened on North Main Street at Elizabeth Street.
The driver hit the child and then fled the scene.
Waterbury Police released video of the hit-and-run to try and catch the driver, which you can see here.
The child was brought to St. Mary's Hospital with leg and hip pain. Police said his injuries are not life-threatening.
Police said the driver was in a Nissan 4-door sedan.
"North Main is crazy. It really is, there needs to be a stop sign or something right here," said Mary Stevens.
Anyone with information is asked to call Waterbury Police.
Copyright 2018 WFSB (Meredith Corporation). All rights reserved.