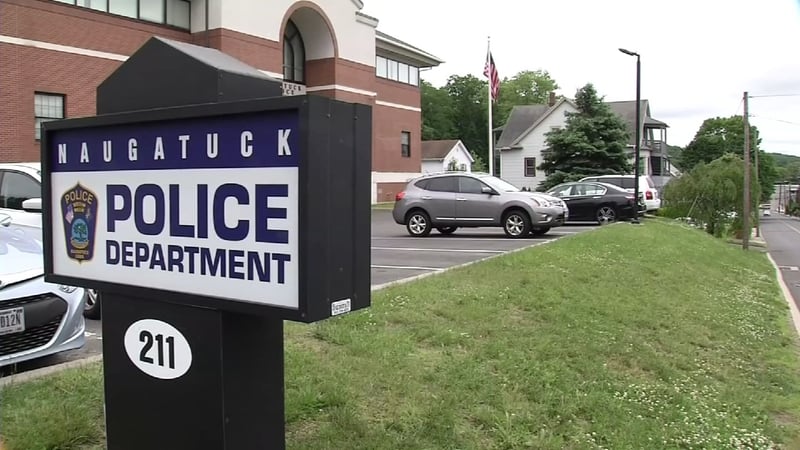 Robert DeSantis shot himself at the Naugatuck Police Department and later died. He is suspected of killing a woman in Southington on Sunday. (WFSB)
SOUTHINGTON, CT (WFSB) -
A suspect who shot himself at the Naugatuck Police Department after admitting to murdering his one-time girlfriend has died.
Robert DeSantis, 40, turned a gun on himself in his vehicle while he was parked on the department's lot on Sunday.
Police said it happened after he shot and killed 41-year-old Michelle Barrett at 58 Manor Rd. in the Plantsville section of Southington.
Barrett reportedly was pronounced dead at the scene from a gunshot wound that same morning.
About a half hour beforehand, police in Naugatuck said they investigated a crime scene outside of their own police department. Naugatuck police revealed on Monday that the suspect, DeSantis, shot himself in the parking lot.
DeSantis reportedly confessed to a family member that he murdered Barrett, police said.
Police also said Barrett and DeSantis had at one point been a couple.
Both have children, but not common children, they said.
They are still investigating what led up to the shooting.
Copyright 2018 WFSB (Meredith Corporation). All rights reserved.