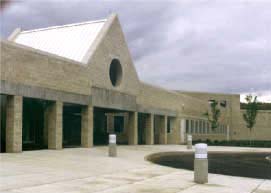 York Correctional
NIANTIC, CT (WFSB) -
Two female inmates were found dead at York Correction Institution on Sunday and Tuesday.
The Department of Corrections said the deaths are unrelated.
On Sunday, around 8:45 a.m., inmate Joyce Salters, 53, was found unresponsive in her cell by staff.
Salters was the only occupants in the cell at the time.
On Tuesday, around 8:15 a.m., staff found inmate Desiree Diaz, 33, unresponsive in her cell. She shared the cell with two other inmates who were present at the time of the discovery.
No foul play is indicated.
Salters has been incarcerated since May 2, 2018, and accused of stealing a firearm.
Diaz was in the prison for one day before being found dead. She was charged with violation of a protective order.
The medical examiner's office will determine the cause of death in each case.
Copyright 2018 WFSB (Meredith Corporation). All rights reserved