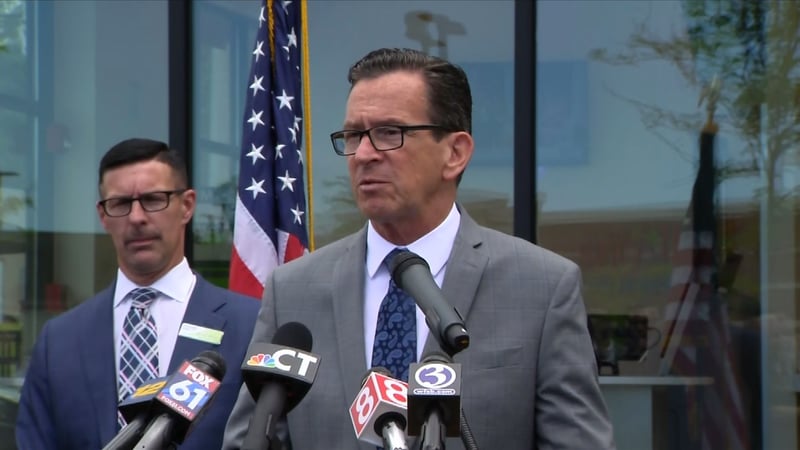 Gov. Dannel Malloy announced a second DMV satellite location, this time in Milford. (WFSB)
MILFORD, CT (WFSB) -
The Department of Motor Vehicles will open another satellite location, this time in Milford.
Gov. Dannel Malloy announced the move on Wednesday during an 11:30 a.m. news conference.
Malloy's office said the DMV Express location will be at the Nutmeg State Credit Union at 977 Boston Post Rd. in Milford.
Drivers will be able to get license renewals and take care of other DMV matters there.
The hope is that it fills the void left by AAA, which closed in New Haven and Fairfield counties.
"With demand and volume expected to be high here in this Milford location, the ability to schedule a return time later in the day or hold your place in line, allowing you to come back closer to your service window through our kiosk-based check-in system will create a more efficient and convenient experience for the DMV clientele," said John Hot of Nutmeg State Financial Credit Union.
It'll be open from 9 a.m. to 3:30 p.m. Monday through Friday and 9 a.m. to 12 p.m. on Saturday.
Its first day of operation will be Thursday.
The state opened its first DMV Express location in the basement of West Haven City Hall late last year.
Copyright 2018 WFSB (Meredith Corporation). All rights reserved.