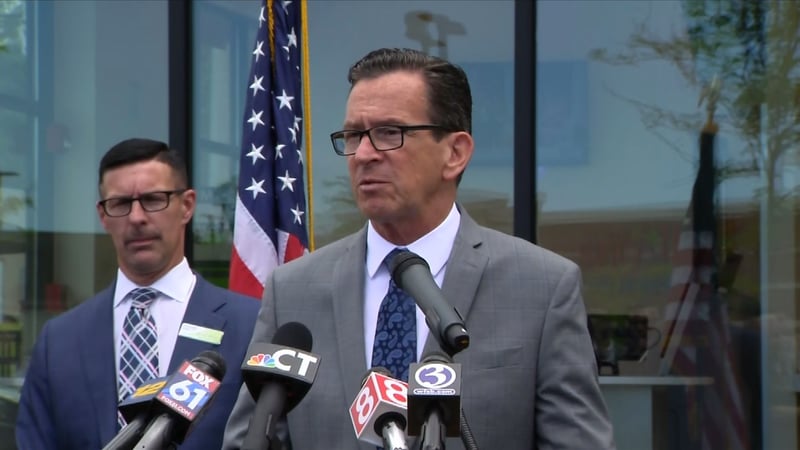 MILFORD, CT (WFSB) -
The governor said he's trying to streamline services and make drivers' trips to the DMV a little easier.
A Department of Motor Vehicles express center at the Nutmeg State Financial Credit Union in Milford is the first of its kind in the state, but the second satellite DMV office to open.
It was slated to open on Thursday.
The goal is to cut back on some of thise infamously long DMV lines with a new public-private partnership.
Drivers will be able to renew a license or ID card and use self-service kiosks to book other appointments. Some may be eligible to register to vote as well.
Gov. Dannel Malloy said during a news conference on Wednesday that it os part of an ongoing effort to streamline DMV services to customers.
"It's a win-win for the residents," Malloy said. "It's a win-win for the customers of this intuition and others who will use it. And I wanted to be a part of it."
More locations like the Milford express center could open in the future, Malloy said.
The location is open 9 a.m. to 3:30 p.m. during the week and 9 a.m. to noon on Saturdays.
The DMV opened another satellite location in West Haven's City Hall last fall.
Copyright 2018 WFSB (Meredith Corporation). All rights reserved.