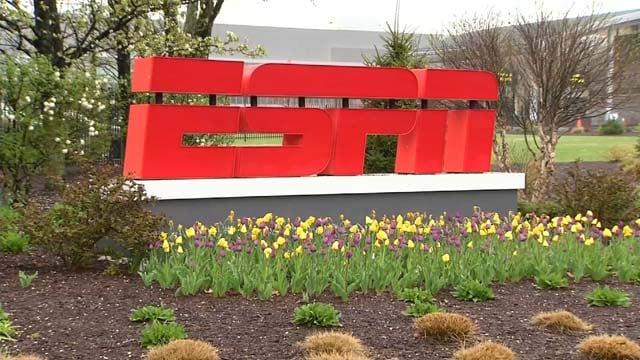 ESPN (WFSB)
BRISTOL, CT (WFSB) -
The mail room at ESPN was closed after a suspicious substance was found in a piece of mail.
An alert was sent out to employees that said building 16 and the off-campus mail room in Bristol were closed.
According to the Bristol Press, the incident happened around 12:12 p.m. on Thursday.
Dep. Fire Chief John Ziogoas told the Bristol Press that the unidentified powder found was not hazardous.
Ziogoas also told the Bristol Press that there was nothing else in the envelope and it was an 'intentional act."
The building was not evacuated, instead, there was a 'shelter in place," according to Mike Soltys, the ESPN spokesperson.
Stay tuned to Channel 3 for updates on this story.
Copyright 2018 WFSB (Meredith Corporation). All rights reserved.