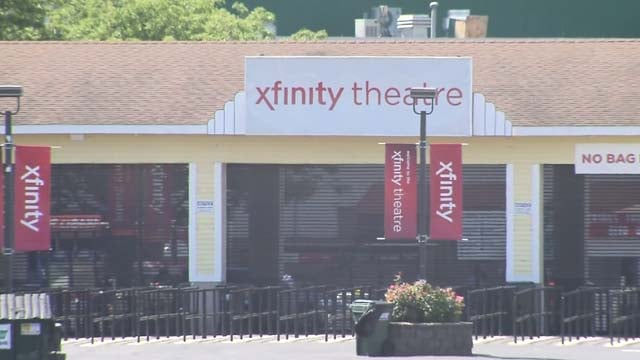 Xfiinity Theatre (WFSB)
HARTFORD, CT (AP) -
Hip-hop artist Kendrick Lamar will perform at Hartford's Xfinity Theatre tonight.
It's close to a sold-out show with about 20,000 tickets having been sold beforehand.
The rapper won the Pulitzer Prize last year for his music and his politically charged performance at the Grammy Awards won him wide praise.
It starts off at 8 p.m. but police are expecting crowds of young fans to show up hours before to tailgate.
"With these concerts comes a lot of tailgating and sometimes underage drinking. We do have a contingent of supervisors, officers and detectives working the specific detail to try and combat it," said Lt. Paul Cicero of the Hartford Police Department.
Cicero said parents should be aware of where their kids are and speak to them about peer pressure before attending these events.
Interstate 91 north and I-84 into the city are expected to get backed up so plan accordingly, but police will be out directing traffic.
Copyright 2018 WFSB (Meredith Corporation). All rights reserved.