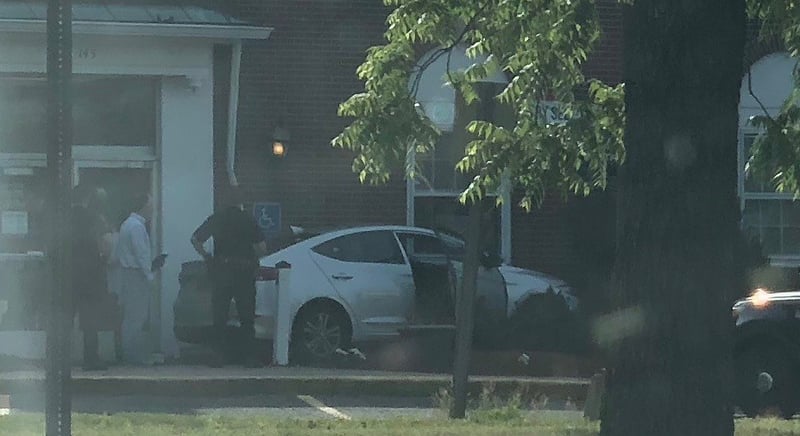 (Eyewitness)
GLASTONBURY, CT (WFSB) -
A car jumped a car in Glastonbury and narrowly missed hitting a post office building on Friday morning.
The crash was reported around 8:30 a.m.
It happened at the post office at 145 New London Turnpike.
Police said the car crashed into landscaping near the front of the building.
No injuries were reported.
Police are still investigating the crash.
Copyright 2018 WFSB (Meredith Corporation). All rights reserved.