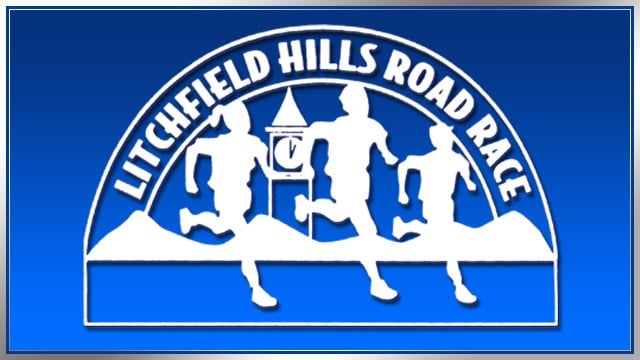 3 Cares proudly sponsors the 42st Annual Litchfield Hills Road Race on June 10th.
LITCHFIELD, CT (WFSB) -
3 Cares proudly sponsors the 42st Annual Litchfield Hills Road Race on June 10th. The race takes place on the second Sunday of June every year with a cannon ball start at 1:00PM. It showcases the New England charm and culture of Litchfield and is steeped in history.
The race was stated by Joe Concannon, Billy Neller, and a group of his best friends from Litchfield who wanted to bring friends near and far together for a for a wonderful race. As the years pass and the race grew more volunteers were needed, more planning was necessary, and more of Litchfield opened their homes to runners. They forged friendships they otherwise wouldn't have the opportunity to make. LHRR has hosted runners from around the world and was selected by USAT &F to become part of the CT Grand Prix Running Series for 2016 and 2017.
In 1994, the Litchfield Hills Road Children's Race was added, it was a natural progression to include children. Children age 5-7 can participate in the 200-yard dash and children 8-10 can race the 1-mile run. Since 2000, they expanded the Children's Race to add a 2.3-mile race for runners age 11-13. Children that wish to race in the 200-yard dash or the 1-mile race must register on race day. If your child is interested in racing come early to register.
Runners can pick up their packets early on Friday, June 8th 10:00 AM to 5:00 PM and Saturday June 9th 9:00 AM to 4:00 PM at Sportsmen's, 275 Bantam Road Bantam, CT. Whether you are 5 or 90, there is a race for you in Litchfield and if you are not a racer come be a spectator or volunteer.
To learn more about this historic race click here.
Copyright 2018 WFSB (Meredith Corporation). All rights reserved