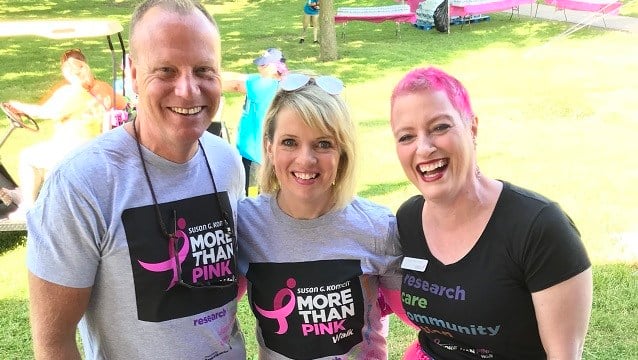 Scot and Irene were there in support of the More Than Pink Walk (WFSB)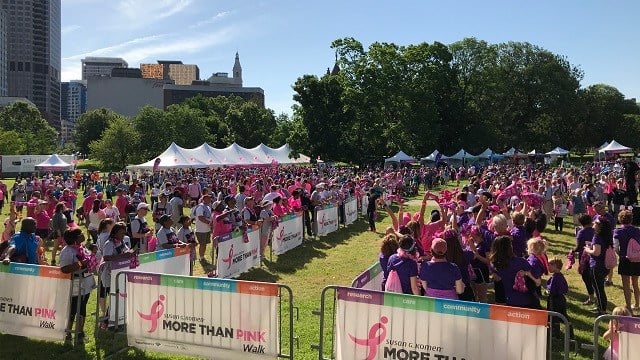 The walk takes place at Bushnell Park in Hartford (WFSB)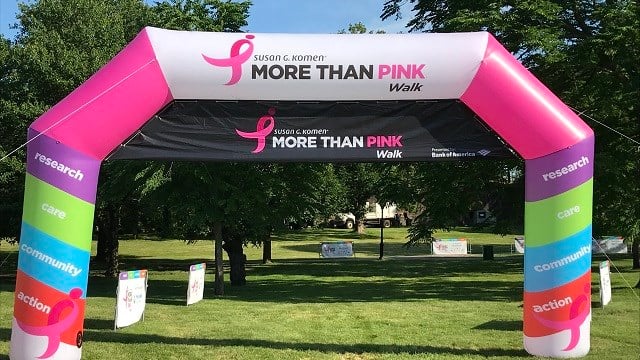 (WFSB)
HARTFORD, CT (WFSB) -
Once again, Channel 3 is teaming up with the folks from Susan G. Komen New England as they launch their 'More Than Pink Walk' on Saturday, June 9th at Bushnell Park in Hartford.
The 'More Than Pink Walk' is being held in honor of those who have lost their battle with metastatic breast cancer and in support of those who have survived and are still fighting.
The opening ceremony starts at 8:30 a.m. and the walk starts at 9 a.m.
"Together, we are more than pink-a-community of people of people who want to do more for research, more for our communities, more for those among us who are living with breast cancer - including metastatic breast cancer - and more action to get us to cures," said CEO of Susan G. Komen New England, Lori van Dam.
For more information, click here.
Copyright 2018 WFSB (Meredith Corporation). All rights reserved.