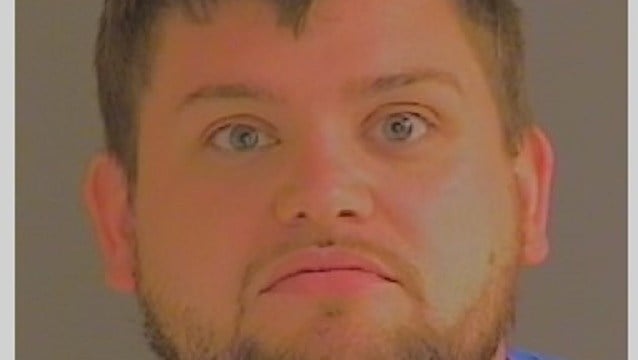 (Connecticut State Police)
MONTVILLE, CT (WFSB) -
Connecticut State Police said a man impersonated a firefighter and was arrested for activating emergency lights and sirens while driving his personal car on Friday morning.
Police said they observed Steven Young, 26, of Norwich, operating a grey Volkswagen Jetta with emergency lights and sirens activated while traveling south on Route 12 in the area of Route 2A.
According to Police, Young passed several motor vehicles in a no-passing zone and was driving erratically.
Young told Police he is the captain of the Cohanzie Fire Department and was responding to an active structure fire.
Investigators later determined there was no active fire call and Young had no affiliation with Cohanzie Fire Department.
Police said they arrested Young and later learned from a female passenger that the Norwich Police Department are actively investigating domestic violence allegations.
Law enforcement said they found a facsimile FBI badge, an emergency medical bag, and other law enforcement articles and weapons at his home.
Copyright 2018 WFSB (Meredith Corporation). All rights reserved.