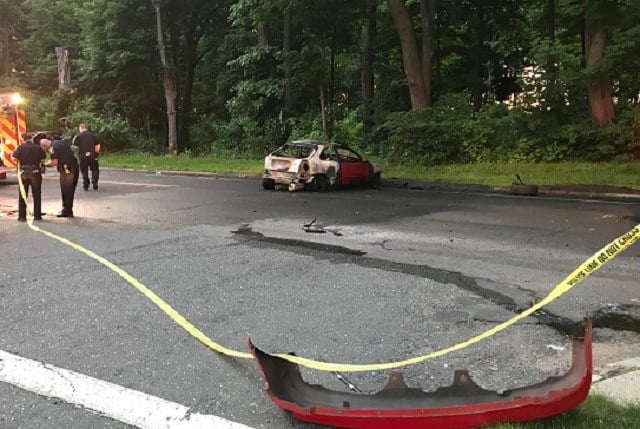 Three injured in two-car crash in Hartford early Saturday (WFSB)
HARTFORD, CT (WFSB) -
Fire officials said 3 people were injured in a fiery 2 car crash in Hartford early Saturday morning.
The crash took place at the intersection of Ridgefield and Pembroke Street just before 5 a.m.
Fire officials said two people were removed from one car. Officials told Channel 3 that the people removed were alert at the time.
The other car involved caught fire during the crash, and officials said the driver managed to escape uninjured.
Neighbors in the area said they heard several loud bangs and ran outside.
Copyright 2018 WFSB (Meredith Corporation). All rights reserved.