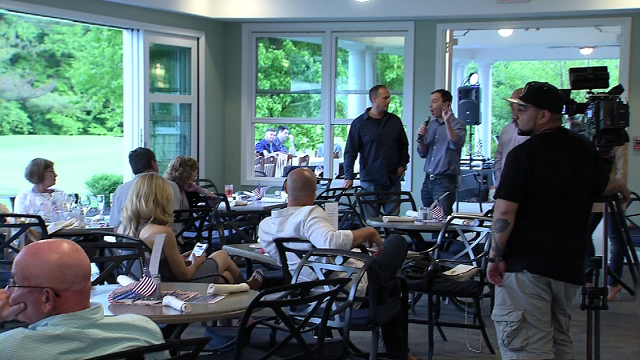 Fundraiser held to support injured Hartford officer (WFSB)
BLOOMFIELD, CT (WFSB) -
A fundraiser was held for a Hartford officer who was gravely injured while responding to a call in May.
Dozens of officers and citizens came out to the Gillette Ridge Golf Club in Bloomfield on Saturday evening to support Officer Jill Kidik who was stabbed in the neck while responding to a landlord-tenant dispute on May 17th.
Organizer of the non-profit Our Heroes Fund, Lieutenant Chris Chappell said they wanted to honor Officer Kidik after hearing about the attack.
"We have a program called 'Hero of the Month' and she is our hero of the month and any donation made she will get 100 percent of the donations," said Lieutenant Chappell.
The event included dinner, a raffle, and a silent auction.
Copyright 2018 WFSB (Meredith Corporation). All rights reserved.