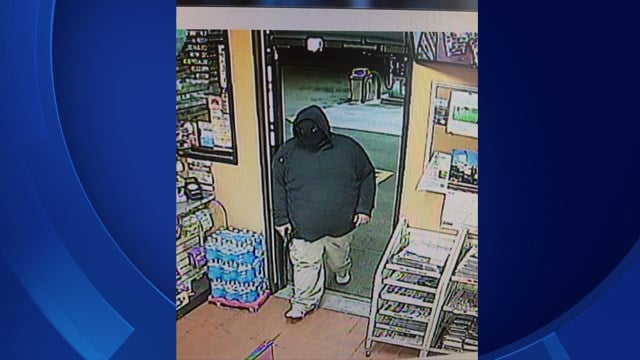 Police are looking to identify this man who is accused of robbing the 7/11 store in Columbia (Columbia Resident State Trooper's Office)
COLUMBIA, CT (WFSB) -
State Police are searching for a robbery suspect who hit a store clerk with his gun.
Columbia Resident State Trooper's Office said the robbery happened on Sunday around 3:30 a.m.
The robbery happened at the 7/11 store in Columbia.
The suspect is described as a heavy-set male, wearing a dark colored hoodie, tan pants, white sneakers and a black mask.
He hit the clerk with the butt of his pistol, causing minor injuries to the clerk.
Police said he fled on foot to a nearby vehicle, but there is no description of the car at this time.
Anyone with information is asked to call Troop K at 860-465-5400.
Copyright 2018 WFSB (Meredith Corporation). All rights reserved.