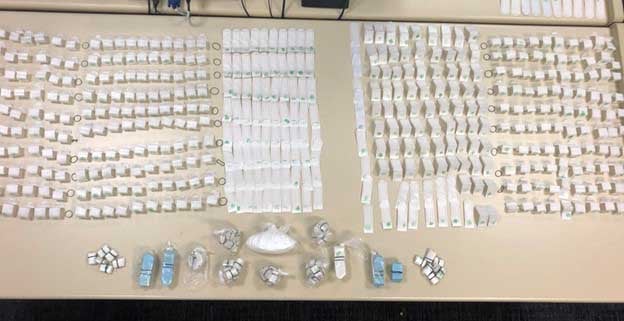 Police arrested a man who had more than 1,000 bags of Fentanyl (Hartford Police)
HARTFORD, CT (WFSB) -
A Hartford man is facing charges after he was found to be in possession of more than 1,000 bags of Fentanyl.
Police were tipped off about a man being involved in narcotics sales in the city.
Surveillance operations led officers to a home on Westbrook Street and an apartment on Park Street.
During a traffic stop, police arrested 39-year-old Richard Colon.
He was found with 130 grams of unprocessed Fentanyl, 1,759 bags packaged Fentanyl, and approximately $700 in cash.
He's being charged with possession of narcotics, and possession with intent to sell narcotics.
Copyright 2018 WFSB (Meredith Corporation). All rights reserved.