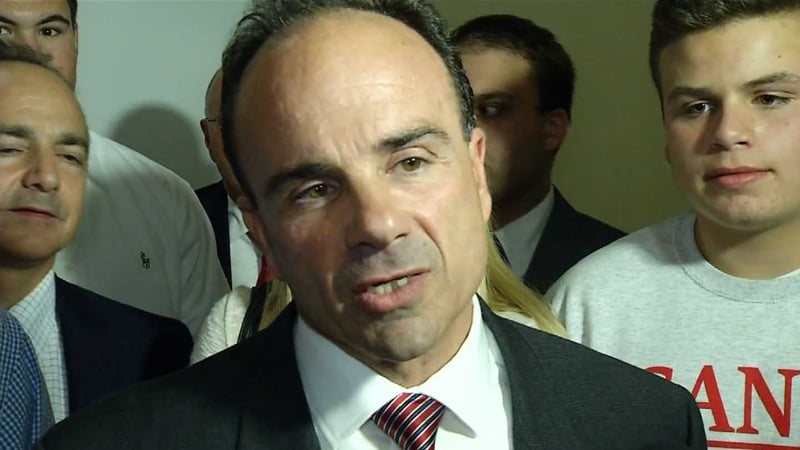 Bridgeport Mayor Joe Ganim was able to collect 32,000 signatures (WFSB photo)
HARTFORD, CT (WFSB) -
The deadline has passed for candidates to petition to be on the primary ballot for the governor's race.
Candidates had to deliver signatures to the registrars in cities and towns across the state by 4 p.m. on Tuesday.
Among those candidates petitioning, Democrats Joe Ganim and Guy Smith both needed to present more than $15,400 valid signatures of registered Democratic voters.
Before 4 p.m., Ganim announced he submitted more than 32,000 signatures.
There are two Republicans petitioning, David Stemerman and Bob Stefanowski, who need a few more than 9,000 signatures.
Former Shelton mayor Mark Lauretti is out of the race. He didn't get the amount of signatures needed.
Local registrars have seven days to validate them and send them to Secretary of the State Denise Merrill for a final verdict.
Copyright 2018 WFSB (Meredith Corporation). All rights reserved.