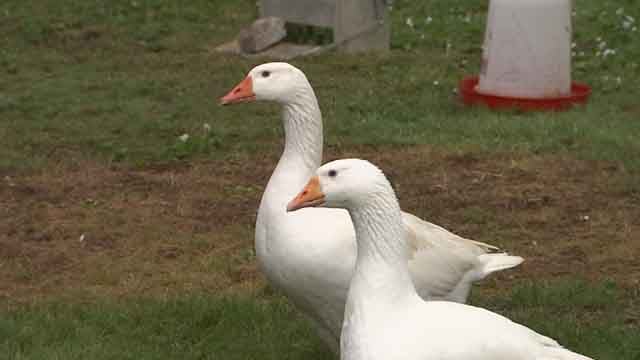 A Waterford woman can now keep her pet geese (WFSB)
WATERFORD, CT (WFSB) -
A local town has changed an ordinance after a woman fought to keep her pet geese.
Waterford town officials changed an ordinance and will now allow the birds to stay in her backyard.
Last month, Kristine Wilcox was told she had to give up her geese that she's owned for years because they were considered farm animals.
She fought back by showing veterinarian records, proving they're her pets.
The new rules go into effect on July 2.
Roosters or other species of birds are still not allowed, however.
Copyright 2018 WFSB (Meredith Corporation). All rights reserved.