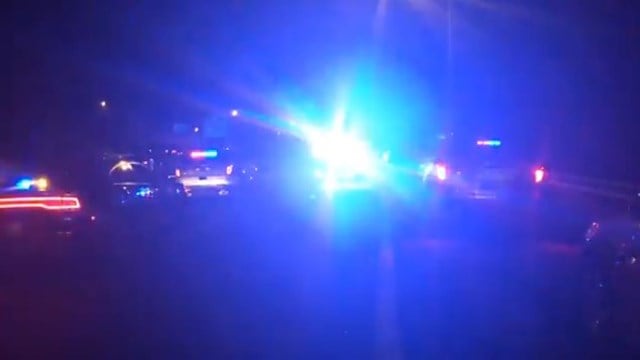 An 18-year-old was killed in a crash following a police chase on Route 8 in Bridgeport (CT State Police)
BRIDGEPORT, CT (WFSB) -
A section of Route 8 northbound was closed in Bridgeport after deadly crash involving robbery suspects.
State police identified the victim who died as 18-year-old Corbin Cooper of Bridgeport.
Route 8 was closed between exits 5 and 8. It has since reopened.
The crash happened north of the Route 25 split just after 6:15 p.m. on Thursday.
State police said the Bridgeport Police Department had been pursuing the vehicle in connection with a robbery. The pursuit happened before the crash.
The driver was identified as a 15-year-old Bridgeport boy.
Bridgeport police said four people were inside the car and they ranged in age from 15 to 18-years-old.
Aside from the fatal injuries to the 18-year-old, one person suffered serious injuries and the two others inside the car had minor injuries.
Police said the chase stemmed from an armed robbery on McKinley Avenue in Bridgeport.
There were guns found inside the car, troopers said.
Copyright 2018 WFSB (Meredith Corporation). All rights reserved.