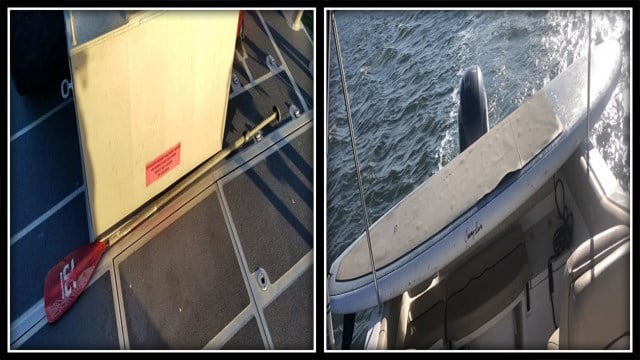 The Coast Guard is attempting to locate the owner of this unmanned paddle board (US Coast Guard)
GREENWICH, CT (WFSB) -
The Coast Guard is seeking the public's help in locating the owner of an unmanned paddle board that was found on Thursday.
Friday, it announced that it suspended its search for a possible person in the water.
The paddle board was found approximately half a quarter mile southwest of Calf Island, CT. Calf Island is off the Greenwich shoreline.
The Coast Guard said no one has been reported missing or in distress in the area.
The paddle board is white and blue with no other identifiable markings.
A 45-foot Response Boat – Medium from the Coast Guard Station New London and an MH-60 Jayhawk Helicopter from Coast Guard Air Station Cape Cod, MA assisted with the search.
The Coast Guard said the search would remain suspended until new information is developed.
Anyone with information is asked to contact the Coast Guard at 203-468-4401.
Copyright 2018 WFSB (Meredith Corporation). All rights reserved.