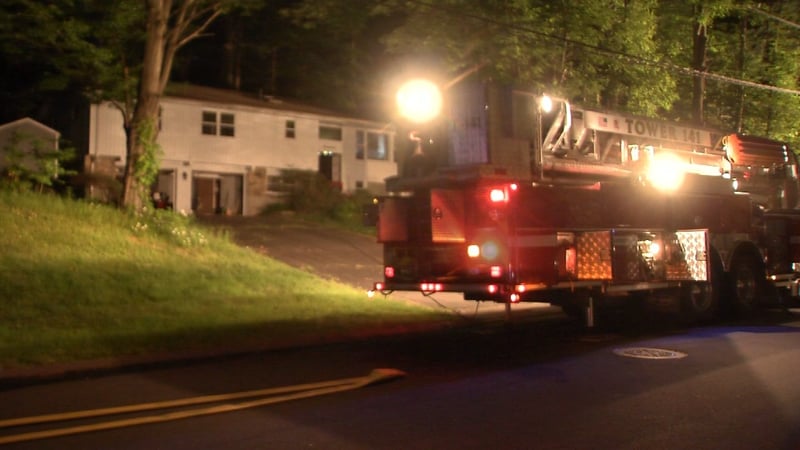 A smoke detector is being credited with alerting and saving a woman from a house fire in Vernon on Friday morning. (WFSB)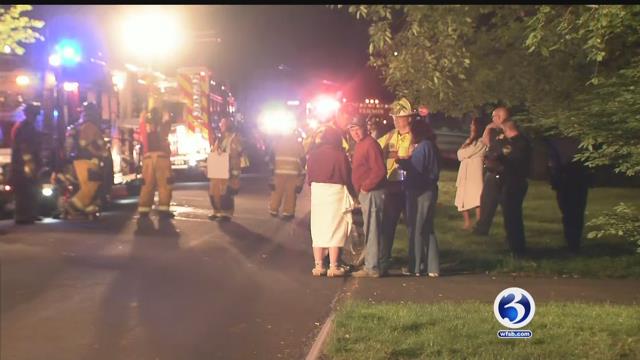 Vernon firefighters have knocked down a fire Friday morning at a home on Willow Stream Drive (WFSB)
VERNON, CT (WFSB) -
Firefighters in Vernon were on the scene of a house fire early Friday morning.
Crews responded to the the scene at 17 Willow Stream Dr. after receiving a 911 call around 3:30 a.m.
According to officials, a woman living in the home woke up from the sound of a smoke detector.
Firefighters said they had their hands full when they drove up to the scene.
"It was visible through the living room window. Flames did shoot 10 to 15 feet in the air on arrival as well," said Assistant Fire Chief Alan Arel, Vernon Fire Department.
Crews believe it took about 20 minutes to knock down the flames and get the situation under control.
There were fire hydrants close by and that helped crews battling the flames.
Officials say the woman who lives there will be staying with friends or family.
No one was hurt.
The cause has yet to be determined.
The local fire marshal is on the scene along with the building inspector.
Copyright 2018 WFSB (Meredith Corporation). All rights reserved.