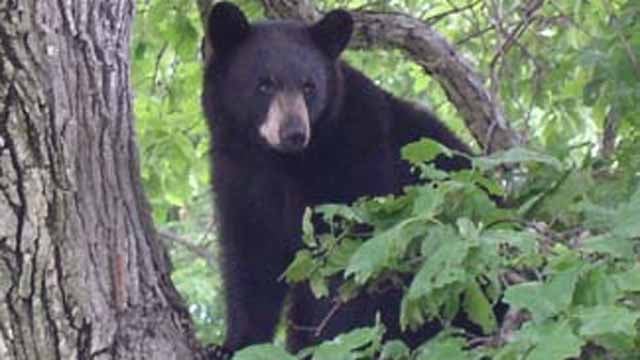 (DEEP file photo)
ROCKY HILL, CT (WFSB) -
Rocky Hill Police Department said they received several reports of bear sightings in the west end of Rocky Hill on Saturday.
According to Police, the bear was spotted on Maple Street, Candle Lite Drive, France Street, and was last seen in the area of Cold Spring Road.
A law enforcement official said Police and Animal Control were dispatched to observe the bear.
Police said that Animal Control is in contact with DEEP and the area will be monitored.
Police are asking locals to be aware of their surroundings and to keep in mind that bears are attracted to garbage, pet food, compost piles, fruit trees and birdfeeders.
"Home owners should take necessary steps to make sure their homes and yards are not attracting bears." Sgt. Steve Morgan said.
If you spot a bear, contact Rocky Hill Police Department at 860-258-7640 or DEEP at 860-424-3333.
Copyright 2018 WFSB (Meredith Corporation). All rights reserved.