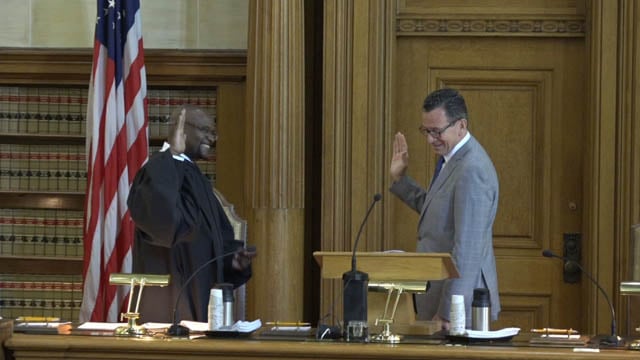 Richard Robinson will serve as chief justice of the state's Supreme Court. (WFSB)
HARTFORD, CT (WFSB) -
Connecticut has a new chief justice.
Richard Robinson was sworn in on Monday by Gov. Dannel Malloy.
Robinson, who is the state's first African American chief justice, has held the title since the legislature unanimously confirmed his nomination last month.
He succeeded Chase Rogers, who retired back in February.
Justice Robinson has served on the state Supreme Court for more than four years before being elevated to chief justice.
Robinson was nominated after Malloy's first chief justice nominee, Justice Andrew McDonald, was blocked by lawmakers.
Copyright 2018 WFSB (Meredith Corporation). All rights reserved.